Google Cloud Recognizes Joon Solutions' Technical Proficiency and Proven Success In Data Analytics
Hochiminh City, May 27 — Joon Solutions, a leading data consulting firm today announced that it has achieved the Data Analytics Partner Specialization in Google Cloud Partner Advantage. By earning the Partner Specialization, Joon Solutions has proven their expertise and success in building customer solutions in the Data Analytics field using Google Cloud technology.
Partner Advantage is designed to provide Google Cloud customers with qualified partners that have demonstrated technical proficiency and proven success in specialized solution and service areas.
Joon Solutions, a Google Cloud Partner, achieved the Partner Specialization in Data Analytics by demonstrating deep knowledge and capabilities of Google Cloud infrastructure solutions architecture and development from ingestion to data preparation, storage, and analysis. 
"We're thrilled that Joon Solutions has achieved the Data Analytics Partner Specialization in the Google Cloud Partner Advantage Program," said Derrick Thompson, Global Head of Partner Differentiation, Google Cloud. "Achieving this specialization shows Joon Solutions' commitment to providing customers with the expertise they need to leverage Google Cloud technologies and data and analytics to succeed in the cloud."
On the occasion of this achievement, Joon Solutions launches its campaign to offer a limited number 1-1 Modern Data Workshops for businesses on a first-come, first-served basis. To learn more about the workshop or reserve the workshop timeslot, click here.  
About Joon Solutions 
Joon Solution is a data consulting firm that offers the modern data stack services to support businesses gain deeper understanding and improve data management to achieve business insights. With a highly sophisticated, expert data team, Joon Solutions helps organizations manage, understand and optimize data management and improve workflow for organizational change.
To learn more about us, visit www.joonsolutions.com. 
For more information, contact: info@joonsolutions.com.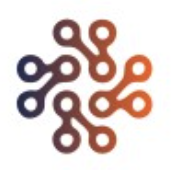 Latest posts by Joon Team
(see all)