If you look back at the past decade, you'll remember a world of transition where digital and physical boundaries became blurred. By embracing digital transformation, many organizations have achieved competitive advantages in their industries. But in 2021 digital transformation is not a luxury for businesses — it's a matter of survival.
At present, digital transformation has enabled most organizations to transition to collaboration workflows and remote working. It's become crucial to align all operations, from supply chain management to customer experience.
Covid-19 has forced organizations to respond to new risks with new business models, and speed up their digital transformation processes to stay in business during a lethal pandemic. Businesses have already begun incorporating artificial intelligence, connected cloud, DevSecOps, and customer data platforms to deliver new customer experiences, ensure business continuity, and create resilient supply chains.
Here're the top five digital transformation trends that will help business leaders succeed and stay competitive in 2021.
Data Analytics
Data analytics will become a mission-critical capability for organizations to flourish in the cut-throat digital ecosystem.
Most organizations already understand the value of data and its ability to unlock hidden potential. It's an untapped goldmine. They're stepping into this goldmine to lay the foundation for their digital transformation strategy.
Approximately 51.4% of businesses understand how to use data to their advantage, according to a study. They recognize that data analytics, along with artificial intelligence and machine learning, are the key drivers of their digital transformation journey.
Customer Data Platforms
The era is long gone when organizations could manage with single data management software, usually a CRM. Now it's accepted that the data platforms such as DXP, CMS, and CRM miss some essential customer digital signals. These outdated systems can sometimes result in fragmented customer data and may result in unpleasant customer experiences.
For 2021, the customer data platform (CDP) is a growing digital transformation trend. The CDP is an integrated customer database. It helps businesses combine data collection, processing, consolidation, activation, and execution. It works both offline and online.
Connected Clouds
Connected clouds continue the evolution of cloud computing. It's expected to cater to the evolving needs of companies. These needs vary and may include networking, digital security, or cloud-sourced storage. In this environment, companies don't want to be dependent on a single choice of private or public clouds.
Digital Security
Approximately 37.3% of businesses say that "digital security is the biggest challenge on their path to digital transformation,". As a result, many organizations have begun incorporating security culture and tools into each phase of their DevOps pipelines. This new approach is called DevSecOps, and it's one of the top digital transformation trends of 2021.
DevSecOps can potentially strengthen the security and improve compliance levels of a company's DevOps. They make sure that every digital product is secure, tested, and reliable before its release.
Artificial Intelligence
Organizations are making AI an integral part of their digital transformation strategy. That includes redesigning all their processes, core systems, and business strategies around AI and its possibilities. The end goal is to enable a digital environment where machines and humans collaborate to harness data-driven insights.
Conclusion
Other emerging technologies are also driving digital transformation in the business world. Some of these technologies include drone technologies, geospatial visualization, blockchain, 3D printing, etc.
Do you have plans to adopt digital transformation? JOON has been helping our customers with their digital transformation strategy in many parts of the world. Our talented and experienced team is always ready to offer helpful insights. Please contact us here with any questions.
Source: inapp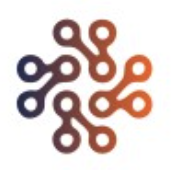 Latest posts by Joon Team
(see all)