Written by Bernard Marr
Every business is now a data business. Data is a key strategic asset today whether you're a large international conglomerate or a locally owned, family-run business. If you don't have an effective data strategy—or one at all—your company is missing out on the huge potential business value data offers. To help you get on the right track and avoid common pitfalls, here are the 6 biggest data strategy mistakes every company must avoid.
Starting with an outdated business strategy
The world is changing quickly and a business strategy that hasn't evolved to be relevant for the 4th Industrial Revolution won't be effective. Your data strategy should support a business strategy that's right and relevant to today's world. It makes no sense to spend time and resources on collecting and analysing data in support of an out-of-date business strategy. Not only will you not get to where you need to be, but you will waste time and resources trying to get there.
Not starting with your business goals and challenges
There are many ways and reasons to analyse data but they aren't all important to you achieving your business goals or helping you solve a business challenge. Too many companies develop their data strategy around use cases that are interesting or easy to implement rather than ones that get them to their goal. First, be clear on what business goal or challenge you're trying to overcome. Then, figure out how you can use data to help you get there.
 Not defining measures of success
How will you determine if your data strategy is successful? If you haven't defined key performance indicators (KPIs) for your data strategy that link to a specific goal, it will be impossible to track and review your progress. It's important that any data initiative has a business case with corresponding KPIs that the initiative will impact. This will help your organisation track progress and ultimately know if you achieved your objective or not.
 Only considering the technical costs and not budgeting for other critical items
Yes, there are technical costs to deploy a data strategy, but many companies forget to budget for items outside of technical costs. There is a significant amount of change required to get a data project off the ground—many companies gravely underestimate that. From changing the culture in the organisation to be a culture where decisions can be made based on data rather than gut instinct or by manager approval as well as training staff to collect the right data and understand data quality requirements, firms must budget for skills development and training and people and change management on top of budgeting for technical costs. Be sure your budgeting process is comprehensive.
 Only considering internal data and traditional, structured data
Today, data comes in many more forms than just databases and spreadsheets. Much of the growth of data can be attributed to unstructured data including photos, sound recordings, text files and more. A solid data strategy needs to account for structured and unstructured data in order to yield robust insights. There are internal sources of data that each organisation collects, but external sources of data including from data repositories, governments and data brokers shouldn't be overlooked and can be insightful for your business.  
Not considering the ethical, privacy and legal issues around data
At the onset of any data project, proper data governance needs to be in place. Considerations for how to use data ethically as well as the legal and privacy issues of data use need to be defined. Consumer trust is paramount. Consumers must feel confident that you will use their data safely and that they will gain some tangible value for letting you use their data. The importance of determining data access rights, security, ethics, privacy and how to ensure data quality cannot be underestimated.
A good data strategy is essential for today's businesses. It's a key element to understanding how to use data to achieve your company's strategic objectives and it's built from determining your company's three to five data use cases. These use cases will be different for every company, but regardless, they should align with your business strategy.   
Most businesses have inadvertently created departmental and regional silos. Industry 4.0 is application centric. Each department uses their applications to communicate in their own language of challenge and success.
Our teams build custom data solutions defined by business strategy. We enable non-technical users to explore and share information that matters. Highlighting company wide challenges and opportunities resulting in tremendous growth and operational efficiency.
Meet one of our analytics experts and build a modern data strategy aligns with your business goals.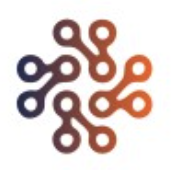 Latest posts by Joon Team
(see all)