Written by Looker

What is self-service BI?
Self-service business intelligence (BI) tools allow people in your enterprise to analyze business data and present the information from that analysis — without tying up your IT or BI teams. By offering self-service BI, you can help optimize the decision-making capability across your organization by giving users a single source of truth within a business intelligence environment.
Traditional vs. self-service BI
Businesses that use traditional BI tools operate in a highly controlled environment, where analysts or the IT team maintain access to data. That means users must request data reports or dashboards, then wait for the analysts to deliver the reports to them. This process causes backups and delays in providing information designed for timely decision-making.
Self-service BI tools incorporate intuitive user interfaces that make working with data more accessible for those without technical expertise. Self-service BI tools perform best when utilizing a centralized data model where all users will have uniform data definitions from which to work. This model ensures a more trustworthy approach to sharing data because everyone is using the same metrics and dimensions to discover insights.
Self-service BI allows all authorized users in your enterprise to access and analyze data easily and create reports with impactful conclusions that speak to your organization as a whole.
What is self-service reporting?
Instead of waiting for the IT department to create a report based on business data, self-service reporting tools allow business users to create visually engaging reports themselves. Self-service BI tools deliver a reporting functionality to streamline the process of pulling together and analyzing business data.
Benefits of self-service BI?
Self-service BI tools deliver important benefits to all organizations, including more timely reports for improved decision-making and elimination of IT or data analyst bottlenecks due to report requests. Learn more about how self-service BI can help promote collaboration across your company and streamline data reporting.
Users can answer their own questions
Analysts strive to answer questions that pose problems. Self-service BI puts analytical tools in the hands of individuals within an organization, giving them accurate answers to their pressing questions. The result is a more efficient process that equips users to answer their own questions and make faster, better-informed decisions. Self-service BI further enhances productivity by streamlining the analysis and reporting function and eliminating dependence on the IT departments or data analysts for reports.
Decisions and insights backed by data
The fast pace of business requires agile decision-making supported by data. Self-service BI drives action by providing business decision-makers access to the data and tools they need to analyze data specific to their questions. They can then quickly report on that analysis and make informed decisions to advance the business.
Efficiency allows businesses to gain a competitive edge
When it's easier to access, analyze, and report using your business data, your employees become more agile and confident in their decision-making. Self-service business intelligence makes it possible for better and faster decision-making that delivers an edge over your competition. Download our whitepaper to learn more about the best self-service BI strategy for your business.
Let your IT & analyst teams focus on more high-level priorities
Freeing your IT team and analysts from everyday requests for routine data capture and reporting lets them concentrate on high-level priorities. Self-service BI releases your IT and analyst teams from the burden of repetitive, simple tasks.
Learn more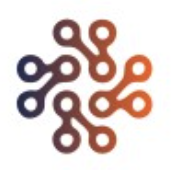 Latest posts by Joon Team
(see all)