HCMC – With the global Covid-19 pandemic continuing to make its mark in all industries, some of the brightest minds based in Vietnam gathered earlier this month to talk about how the retail space has been impacted.
Leaders from several retail-related fields took part in a recent European Chamber of Commerce in Vietnam event in early December in HCMC, dealing with issues of interest to the retail sector, notably during the Covid-19 period. Of particular interest was how Vietnamese consumers changed some of their spending behaviors, but remain optimistic despite the onset of the global pandemic, as well as insights on online commerce and the retail landscape generally.
Speaker Ralf Mattheas from Infocus Mekong Research warned not to make the mistake of comparing Vietnam's youth to millennials and Gen-Zs in the west, notably in terms of buying property and seeing this as a great investment.
"Pharmacity has 200+ dashboards and relies heavily on data for their success and decision making," explained Joon Solutions CEO Jon Barrett, emphasizing the key role of data in the marketplace, noting which corporate players have made strides despite the pandemic. "Shopee is leading the market in overall user approval and customer satisfaction."
Another common insight from the panel of speakers was that "omnichannels," where communication channels and their supporting resources are designed and orchestrated to cooperate. The integration and orchestration of different channels makes for a more efficient, and pleasant, user experience.
"Going omnichannel is the way to succeeding in Covid times," echoed Joon Solutions COO Marco Sollie, with an eye on participating in similar conversations with other industry leaders in the near future. Keeping abreast of the discussion is what makes Joon Solutions a leader in data and analytics, both in Vietnam and in other locations globally.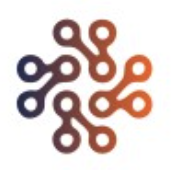 Latest posts by Joon Team
(see all)