VinID originated as the Vietnam largest loyalty program of Vingroup. April 1, 2018 marked the VinIDs re-launch event with brand new model and functions. VinID currently has nearly 7 million members and considered as a means to connect customers with Vingroup ecosystem. VinID follows the model of a Fintech company to become an online ecosystem, focus on customers' behaviour and experience, develop technology as a foundation. With the mission of building a world-class modern application, serving all needs of Vietnamese, VinID application brings magnificent experiences to customers. In October 2018, VinID continued to launch VinID Voucher, offering thousands of discount codes from reputable and familiar brands. In January 2019, VinID cooperated with VinMart to launch Scan&Go, allowing users to purchase through multi-channels and pay-on-app via e-wallet. Along with the launching of e-wallet, VinID will not only support daily shopping and become a convenient payment tool, but also create a database for research on artificial intelligence as well as big data to serve the needs of business in Vingroup ecosystem.
Use case: We helped VinID developed several machine learning use cases that significantly increased customer engagement and reduce operational costs.
Product recommendation: We developed nearly 20 models for different stages of the customer journey. The models helped increase customer engagement, in some cases up to 50%.
Churn prediction: With many customers across services, VinID's role is to retain customers for VinGroup. We developed models that would predict when a customer will stop buying for VinID's marketers to take action.
Personalized discount: To maximize profit, we developed a model that offers a customized and time-limited discount to VinID customers.  The model considers the customer's purchase history, likelihood to buy, and customer-based profit, among other factors.
Fraud detection: As with any other payment processor, VinID was faced with many fraudulent transactions. We helped develop models that effectively highlight suspicious transactions to be verified by a human operator.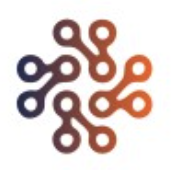 Latest posts by Joon Team
(see all)