HCMC - Imagine you are cooking on a hot stove and burn your hand. Don't you wish you could just take a photo and find out the severity of the injury? Well, there's an app for that - being developed in Vietnam.
A made-in-Vietnam app could revolutionize the way injuries are diagnosed on smartphones around the world. The app is developed and trained using a big amount of collected wound data with input from medical practitioners, which means it will be able to provide accurate diagnoses based on their expertise.
"The wound care app is designed to bring to the user the most comfortable usage by uploading the image of the wound and get the information in the same place after a few seconds," said Joon Solutions project manager Tu Vo Van.  "I found that employing machine learning algorithms to solve problems in healthcare is quite rare, and it asks for a very strong bone between experts in both fields (machine learning and healthcare)."
Advantages that Tu listed include reducing the time of diagnosing the wound types as well as the wound regions, which means it can save a lot of time for both hospital and the patients.
It will also enable the users to have a chance to monitor the wound process by themselves, which is not available recently and enable communication between the patient and the doctor, anywhere and anytime.
"This tool will be able to in the first place help patients by speeding up wound healing, while supporting clinicians in their decision-making process and reducing overall costs of healthcare," said Medical Affairs Specialist Astrid Fremau from European firm Flen Health, which is partnering on adapting the app.
Joon Solutions CTO Tuan Nguyen says that the sky's the limit for the data field in Vietnam, which he says is in its infancy compared to nations in the region or the West. His background with major players like Vingroup gives him the idea that this is an area where Vietnam can become truly competitive, and that firms of all sizes are looking to make their mark.
"The majority of talents are in big corporations with deep pockets and some high-profile startups," he said." However, this trend is changing as more and more companies in Vietnam jump on the 4.0 revolution bandwagon and realize the potentials of data."
Vietnam is increasingly making noise as a tech destination, especially for data and analytics.
However, companies getting started in data find themselves struggling due to the high human resource costs and low data literacy, according to Nguyen.
"We partner with many big technology providers, most notably Google Cloud, Fivetran, Talend, and dbt," he said of Joon's imprint on the Vietnamese tech sector. "We also look to develop the local data community here in Vietnam to give back to the community."
Written by Harry Hodge
Read more about Joon Solutions and how we are using data to make a major impact on Vietnam: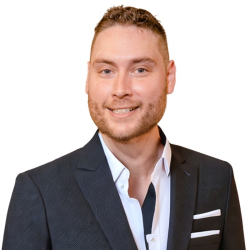 Latest posts by Jonathan Barrett
(see all)