Choosing Vietnam: All about trusting the data for American entrepreneur
By Harry Hodge
Friday,  Feb 12, 2021,15:20 (GMT+7)
Jon Barrett noted that as Vietnam and Southeast Asia grow, Vietnam is quickly becoming a growth hub as well as a cosmopolitan destination with plenty to offer

As a man whose life revolves around data, everything added up to make Vietnam Jon Barrett's home base as well as launching his ambitious business venture.

Jon Barrett is co-founder and CEO of Joon Solutions. Therefore, being analytical is his bread and butter. The firm is first and foremost a service company, with a goal to help accelerate Vietnam and global businesses through data and technology services.

"What a lot of companies don't consider or understand is the idea that Google, AWS, and Microsoft are simply toolmakers," Mr. Barrett said of his venture. "They make hammers, nails, boards etc. We are the craftsmen that make those tools work for companies.

"Buying a hammer won't make you a building, hiring a builder will get you any building you want, provided it is a good builder. We are builders of companies, where technology meets business."

As for how the native of Michigan in the United States arrived in HCMC, it's the classic tale of finally finding the place you've been looking for most of your adult life. A self-professed globetrotter, Mr. Barrett calculated having spent 18 years abroad touring over 36 countries, with the last five in Vietnam as his home base.

"I think the most attractive thing about Vietnam is the people," he said. Everyone strives for better, has incredible work ethic, very similar to America, and is incredibly welcoming.

"Within my first week living in Vietnam I had broken bread with people that have become lifelong friends. Hospitality is something that Vietnam has in abundance."

Mutually beneficial relationship
Jon Barrett noted that as Vietnam and Southeast Asia grow, Vietnam is quickly becoming a growth hub as well as a cosmopolitan destination with plenty to offer. And Mr. Barrett believes he has something of his own to offer in return.

"When I think about what I have brought to Vietnam I think about my personal drive to make the world a better place," he said. "Through my extensive education and experience working with Global 2000 companies, I bring insights and ideas to help the local economy grow and thrive.

"I bring a passion of striving to achieve my goals and inspire everyone around me to do the same. When I engage with a company or even my peers, I think about how I can help them improve their journey and how we can work together to make the world a better place."

His love for technology coincides with a number of fascinating initiatives afoot in the nation, with the implementation and development of Smart Cities stepping into the spotlight. He foresaw more and more international players making their way to Vietnam and wanted to be in on the ground floor as the impending boom nears.

"Vietnam has shown over the last five years that it is a booming economy and globally competitive," he said. "Businesses here are motivated to be the best in the world and make a global impact. That matches who I am to my core."

He also saw his company being instrumental in the coming boom he anticipates for the tech industry in Vietnam.

"We want to develop Vietnam holistically," he said. "We offer training and education to the younger generation who is interested in technology. We develop global products to create jobs here in Vietnam.

"We provide smart tech solutions to give Vietnamese companies a competitive edge in the global market. We invest in local tech companies to increase their global market share."




Lifetime of tech in a city of the future
At age 11, Barrett's father bought him a book on C++ and shortly thereafter he developed his first "app."
"It was a game called "Pizza Boy," very similar to Nintendo's 1980's hit Paperboy," he recalled. "My first startup was working with Brian Flynn at Avalon Technologies in Michigan circa 2008 right after university. I then went on to where all techies go, California, to work with Managed Solutions, Teradata, and IBM.

"When I expanded my horizon and set out to experience the world I became an independent company doing freelance tech work as I traveled the globe. Once I found my home here in Vietnam, Joon Solutions was a perfect fit."

Indeed, a number of exciting initiatives are afoot in HCMC as it moves towards more and more "smart" developments. Problems such as unsustainable economic growth, flooding, traffic congestion and pollution are all being targeted, in addition to improving interaction between the city's administration, businesses and residents.

Four key sub-projects have been identified, notably: A smart urban operation center; a center for receiving and processing urgent information; a surveillance camera control center; and a database management system under the city's existing common-use shared data warehouse.

Prominent multinational firms are interested in such technological advances as well, with Japan's Mitsubishi Corp. and Nomura Real Estate Development joining Vingroup, Vietnam's biggest conglomerate, on a large urban development project in HCMC's District 9. Some initiatives in the planned project include a facial recognition system to monitor those entering the area, autonomous buses and other technologies.

Smart cities are being built in many locations across the country, notably Hanoi, HCMC, Danang, Binh Duong, and Nha Trang. The establishment of Thu Duc City, combining districts 2, 9, and Thu Duc, expects to set up a smarter and high-tech location that can attract both international and domestic investment into the area.

Eyes on the prize
With all of these major developments going on, it's hard not to get excited about what the future holds for players with their fingers on the pulse of data, analytics, tech and associated fields. As cities grow, so do problems like lack of resources, over-population, and infrastructure woes. A smart city uses different technologies to collect data, and the appropriate use of that information is crucial to the project's success.

There are other areas of interest as well. The increasingly tech-savvy population has an appetite for new forms of commerce including blockchain, and the concept of a cashless society. A survey conducted by global payment technology company VISA revealed 79% of Vietnamese consumers favor a government initiative focused on transforming the country into a cashless society. Southeast Asia is noted as an area of payments innovation thanks to its high rate of wifi connectivity, large swathes of the population who eschew traditional banking and government initiatives focused on transforming countries into cashless societies.

And when it comes to these prospects, Mr. Barrett's analytics tell him the sky's the limit for Vietnam as a whole and HCMC in particular.

"We are the first step in making Vietnam the new tech center of Asia, hopefully surpassing Singapore in the coming years," he said. "With our collaboration and connection to the tech mech of Silicon Valley we want to make Saigon City its twin, Silicon City."

Indeed, the future looks bright in Vietnam, and fortune favors those bold enough to take the bull by the horns. Being already in place in Vietnam at the time of the global Covid-19 outbreak, Mr. Barrett and others have concluded they're in the best place in the world in the moment to prepare for the post-pandemic future. And it's hard not to agree.
https://english.thesaigontimes.vn/80542/choosing-vietnam-all-about-trusting-the-data-for-american-entrepreneur.html?fbclid=IwAR1FKSv4M4z3eaE5LxwkVcxTJyAs0Y3IifK3VhVNLQLlukb4qB3KXBHkqdk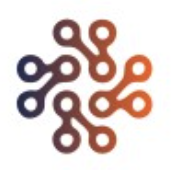 Latest posts by Joon Team
(see all)