Snowflake's Cloud Data Platform
Whether you're a business or technology professional, get the performance, flexibility, and near-infinite scalability to easily load, integrate, analyze, and securely share your data. Snowflake is a fully managed service that's simple to use but can power a near-unlimited number of concurrent workloads. Snowflake is your solution for data warehousing, data lakes, data engineering, data science, data application development, and securely sharing and consuming shared data.
Snowflake creates value by providing a full 360-degree data analytics stack for corporations and their partners.
THE THREE LAYERS OF SNOWFLAKE'S PLATFORM
Elastic Performance Engine
Simplify your architecture with one engine that can power complex data pipelines, large-scale analytics, feature engineering, interactive applications, and more, across your critical data workloads.
Instantly and cost-efficiently scale to handle virtually any number of concurrent users and workloads, without impacting performance. 
With robust SQL support and the Snowpark developer framework for Java and Scala access, users with nearly any skill set can harness Snowflake. They can even use their favorite external tools directly with native pushdown integrations.
Intelligent Infrastructure
Let Snowflake handle the heavy lifting so your team can focus on what matters to your business. As a fully managed service, automations help you reduce risk, improve efficiencies, and focus your teams on high-value data initiatives. 
Snowflake is built for high availability and high reliability so you can stay up-and-running. It automates complex data replication, whether it's cross-region or even cross-cloud so you can recover quickly. 
Get continual improvements to Snowflake for faster performance, better storage compression, and more—all automatically with no action required. Optimize costs with usage-based pricing and fine-grained controls to rightsize resources for all your data and workloads.
Snowgrid
Share and collaborate easily without ETL, and all with a single copy of your data. Break down data silos to instantly access data. Discover and share governed data between teams, business units, partners, customers, and more. 
Sophisticated cross-cloud governance controls and flexible policies ensure Snowflake's modern data sharing and collaboration is secure. Policies follow the data to simplify governance at scale, while unlocking more value from even sensitive and regulated data.
Maintain new levels of business continuity with cross-cloud and cross-region connectivity, so you can operate without disruption and deliver better customer experiences. Comply with regional and industry data regulations so you can operate locally and globally to grow and serve your business.
Discover and access the most relevant data at your fingertips with Snowflake Data Marketplace. Enrich your insights with third-party data, connect with thousands of Snowflake customers, and extend your workflows with data services and third-party functions. 
Why Snowflake is special
Here are some reasons why Snowflake is gaining momentum as a top cloud data warehousing solution:
It has out-of-the box features like separation of storage and compute, on-the-fly scalable compute, data sharing, data cloning, and third party tools support.
It serves a wide range of technology areas, including data integration, business intelligence, advanced analytics, and security & governance.
It provides support for programming languages like Go, Java, .NET, Python, C, Node.js, etc.
For general users, Snowflake provides complete ANSI SQL language support for managing day-to -day operations.
It's cloud agnostic, with unlimited, seamless scalability across Amazon Web Services (AWS) and Microsoft Azure (with the prospect of adding Google Cloud soon).
Not only does it provide cloud infrastructure, but also many choices for designing modern architectures, making it particularly suitable for agile methodology and dynamic usage trends.
Snowflake can be used to fit to many use cases—data lakes with raw data, ODS with staged data, and data warehouse / data marts with presentable and modeled data.
Data processing is simplified: Users can do data blending, analysis, and transformations against various types of data structures with a single language, SQL.
Snowflake offers dynamic, scalable computing power with charges based purely on usage.
Snowflake's ability to operate against massive raw data has truly ramped up insightful data analysis, allowing, for example, for "Schema on Read" to access data in structured and semi-structured formats without having to model them first.
It empowers us to analyze a variety of data structures including CSVs, JSON, XML, Parquet, Avro, and to blend them at the same time by using SQL language.
All that adds up to a lot of power. And we all know what comes with great power! It's important to establish Snowflake correctly for your enterprise and to enable your people for the big jump ahead.
Where we All Grew Up
Most businesses have inadvertently created departmental and regional silos. Industry 4.0 is application-centric. Each department uses its applications to communicate in its own language of challenge and success.
Our teams build custom data solutions defined by business strategy. We enable non-technical users to explore and share information that matters. Highlighting company-wide challenges and opportunities resulting in tremendous growth and operational efficiency.
Building out a full-scale business solution requires a skilled team of data scientists, leading edge technology, and a strong understanding of modern business practices. We are proud to partner with Snowflake for our Data Warehouse Solutions. Learn more about Snowflake at Snowflake.com.
We're proud to be recognized by Snowflake for helping customers take control of their data in powerful ways.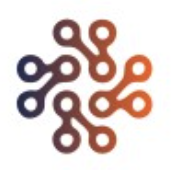 Latest posts by Joon Team
(see all)