State-of-the-art BI means delivering faster and more accurate information to decision-makers. We call this the "Democratization of Data" because it puts the control in the hands of everyone at every level of the organization.
Download the White paper for free!

While first-wave and second-wave of intelligence platforms have been around for decades, the third-wave leverages conversational AI to advance natural language queries, leading the way to "search engine like" experience for the user.
Download the white paper to learn about:
The next evolution of business intelligence
Four opportunities to leverage modern BI
How these elevate everyone to a decision-maker
Instead of an approach that requires human experts to define queries and mine databases for answers (a labor-intensive and time-consuming activity), innovative organizations are now seeking to "democratize" data-based decisioning, by enabling end-users to efficiently ask and answer the right questions based on their business acumen, rather than their skills as data explorers.
About the Author
Jonathan Barrett has spent the last 14 Years working with Global 2000 enterprises and pushing advancements in data science though modern technologies with organizations like IBM, Teradata, and Google. Most recently the CEO and founder of Joon Solutions.
About Joon Solutions
Joon Solutions specializes in deploying the modern data stack for companies globally. Boasting results 30x faster and at 50% of the cost vs more traditional firms. Highlighting company wide challenges and opportunities resulting in tremendous growth and operational efficiency.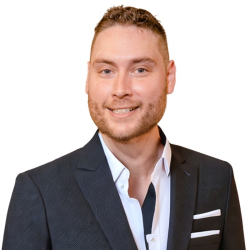 Latest posts by Jonathan Barrett
(see all)