Guide to Successful Digitization of Assets for Exit Readiness 
Increasing EBITDA margins across the buy-and-build lifecycle is every private equity firm's goal. Using data to expose inefficiencies and drive higher revenue is a proven way to drive the resell value of SME's.
Today's challenge is making sure your assets are data-driven and your digitization projects are successful. It's easy to get lost in the data industry these days but we're here to provide guidance.
KEY TAKEAWAYS:
— Addressing real issues within data projects facing SMEs.
— 5 ways to increase project success and asset adoption of digitization.
— Real examples & Best practices you should follow when taking on data projects.
About JOON SOLUTIONS
Joon Solutions was founded with the Vision of providing unparalleled experience, thought leadership, and toolsets to help clients launch into the 4th industrial revolution. We specialize in helping clients select, implement and manage organizational changes related to their data and IT infrastructure. More than products, we have solutions.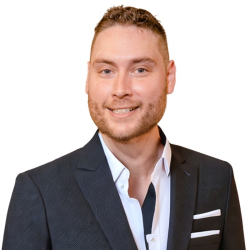 Latest posts by Jonathan Barrett
(see all)