If it wasn't clear that eCommerce was a force to be reckoned with at the beginning of 2020, it has become painfully obvious at the end. Many SMEs, and ever larger companies are only in the very beginning stages of their eCommerce journey. In this article we'll outline why businesses should focus on going mobile and what to look out for.

The number 1 reason for online shopping is that people can do so at any time of the day.
Why care about mobile users?
Smartphones are becoming more versatile, and they are shaking up industries that go beyond communication device manufacturing—and ecommerce is not an exception. The increasing mobile phone usage has had a massive impact on the growth of ecommerce as it allows consumers to make purchases wherever they may be instantly. The number 1 reason for online shopping is that people can do so at any time of the day.
In addition to this, with plenty of downtime being spent on mobile browsing, businesses are able to reach their target markets as effortlessly as possible. Research suggests that 51% of online shoppers purchase products via their smartphones. On top of that, the sheer size in revenue is projected to keep growing.
These are all very promising statistics for mCommerce but there are a couple of lessons to learn when it comes to implementing it correctly. It turns out that 48% of online shoppers go straight to a large ecommerce marketplace, one of the reasons for this is that they know how to produce a shopping experience that works well on mobile devices.
Common Challenges for Mobile eCommerce
Mobile Webpage
Pages and links being too small
68%
Checkout
Amazon mobile more streamlined than favorite online retailer
67%
Checkout
Streamlined Checkout would benefit experience
59%
Room For Improvement
Shoppers believe Mobile Shopping experience can be improved
92%
What are some easy steps you can take?
Know that your whole platform already generates a lot of data that should give you more insights on what works and where it goes wrong. Analyzing the data will give you the best insights in how to improve your eCommerce platform. Get in touch with the Joon team today for an evaluation of your Analytics capabilities.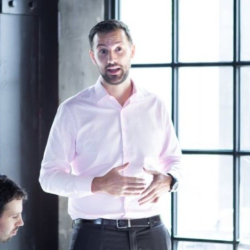 Latest posts by Marco Sollie
(see all)